Order Flowers now for guaranteed delivery before Viola's visitation.
Viola Liedtke
Vi Liedtke, 88, Webster died peacefully on February 28, 2014 at Sanford Hospital Webster Medical Center. Funeral services will be held Saturday March 8, 2014 at St. John's Lutheran Church, Webster at 11:00 a.m. with Pastor Daniel Ostercamp officiating. The funeral will be followed by a reception at the church until 2:30 p.m. Burial will be at a later date at Webster Cemetery. Active casket bearers will be grandchildren Jonathan Giese, Jennifer Otto, Madalyn Sikkink, Hannah Sikkink, Zachary Blomme, Simon Liedtke, Grey Liedtke, and Clare Liedtke. Honorary casket bearers will be grandchildren James Otto, Megan Sikkink, and Jena Sikkink. Viola Ramona Borth was born April 4, 1925 to Jacob and Christina (Renz) Borth on a farm Southwest of Herreid. She enjoyed life on the farm before moving to Herreid with her mother and six siblings after the death of her father. She graduated from Herreid High School in 1943 and then worked in various jobs in Minneapolis, Mobridge, Ipswich, and Stockton, California where she was a Personnel Clerk for the Naval Department. She married Alvin Liedtke on June 22, 1947 in Herreid. After their marriage the couple made their home in Glenham. Between 1956 and 1968 they lived in Ipswich, Mobridge, and Canton as Al advanced his career before they eventually settled in Webster in 1968. She was the consummate Mother, homemaker, community volunteer, and church member at St. John's Lutheran Church. She worked briefly at Hammerbacher Hardware and for a time she was the Curator at the Day County Museum. Vi loved spending time with family and traveling with Al. Her husband passed away in 2001. She also enjoyed reading inspirational works and playing Yahtzee with her grandchildren. Vi had a wonderful sense of humor and always loved sharing a good laugh with family and friends. She moved to the Strand-Kjorsvig Living Center in Roslyn where she lived until her death. Survivors include one son, Charles and Laura Liedtke, Excelsior, MN; three daughters, Jan and Frank Arvizu, Tracy, MN; Cynthia and Scott Sikkink, Aberdeen and Cheryl and Howard Miller, Merrifield, MN; eleven grandchildren (mentioned above); six great grandchildren, Margot Giese, Stella Otto, Avery Otto, Brendan Garrigan, Caitrin Garrigan, and Stryker Sikkink; and brother Wyland Borth of Pierre, SD. She was preceded in death by her parents, husband Al, one son Robert, and five sisters.
To plant memorial trees or send flowers to the family in memory of Viola Liedtke, please visit our flower store.
---
Guestbook
My sincere condolences to the Liedtke Family. Your dear mother lives on in all of you. She did a great job of raising some great kids.
Paul Smith Mar 8 2014 12:00 AM
Please send to the Liedtke our thoughts and all of our prayers. Larry and Connie Frost and family
Larry and Connie Frost Mar 7 2014 12:00 AM
Aunt Vi was a wonderful aunt ! I have lots of good memories of the family gatherings in Herreid at Grandma Borth's and the annual Borth picnic on the 4th of July in Mobridge. Aunt Vi & Uncle Al were always there. Also, they were always interested in my kids when they were growing up. She will be missed. Sincere sympathy and God's blessings to the family. Love, Kathy & Duane Heinrich
Kathleen Heinrich Mar 6 2014 12:00 AM
Aunt Vi was a great person. We have such good memories of all the gatherings we had while growing up. Our sincere sympathy to the family & may God bless you all in the loss of Aunt Vi. We will all miss her. Love, Brian & Karen Witte & family
Kathleen Heinrich Mar 6 2014 12:00 AM
A photo was added for Viola Liedtke
Charles Liedtke Mar 4 2014 12:00 AM
A photo was added for Viola Liedtke
Dale Zimmerman Mar 3 2014 12:00 AM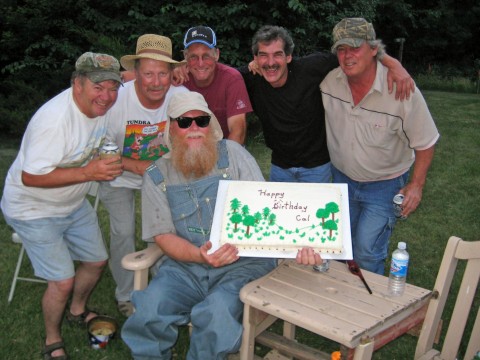 Thinking of the Liedtke family and wishing you comfort in the days ahead. May you find strength in God's presence at this time. Karen and Lois Koppmann
Karen Koppmann Mar 2 2014 12:00 AM
A candle was lit in memory of Viola Liedtke
Karen Koppmann Mar 2 2014 12:00 AM