Order Flowers now for guaranteed delivery before Elaine's visitation.
Elaine Aker
Elaine Aker, 86 of Waubay died on Wednesday, October 01, 2014 at Prairie Lakes Hospital in Watertown. Funeral services will be at 10:30 A.M. Saturday, October 4, 2014 at Ortley Free Lutheran Church in Ortley, Robert Grebel will officiate. Burial will be in Ortley Cemetery. Visitation will be at the funeral home on Friday 5-7 P.M. with a 6:30 P.M. prayer service. Elaine Christine Christofferson was born on Friday, August 17, 1928 to Oscar and Frances (Richardt) Christofferson on the family farm in Summit Township, Roberts County, South Dakota near Summit. She attended country school near her home and then helped on the farm until moving to Watertown. She was united in marriage to Alvin Aker on December 11, 1948 at Watertown, South Dakota. After their marriage the couple made their home on a farm north of Summit and later moved to the location of their present farm in Alto Township, Roberts County, north of Ortley. She was a homemaker, raising her family and helping on the farm. She was a member of Ortley Free Lutheran Church where she was a member of the Ladies W.M.F. where she held several offices over the years. She also was a charter member of the Ortley V.F.W. Auxiliary. She loved to cook, bake, read, sew, do cross-word puzzles and yardwork. She like to watch game shows on television and county music. She dearly loved her children, grandchildren and great grandchildren. Elaine passed away on Wednesday, October 1, 2014 at Watertown, South Dakota at the age of 86 years, 1 month and 14 days. Survivors include her husband, Alvin of Watertown; one son, Larry (Mary Ann) Aker of Waubay, SD; one daughter, Marilyn (Monte) Robinson of Milbank, SD; two brothers, Gerald Christofferson of Savage, MN and Forrest (Gladys) Christofferson of Brooklyn Park, MN; sisters-in-law, Lois Cotton of Watertown, SD, Lorene Aker of Waubay, SD and Sandra Christofferson of Summit, SD; brothers-in-law, Clifford (Phyllis) Aker, Ron (Caroline) Aker and Alvin Amy all of Watertown, SD; grandchildren, Laurie (Kory) Muller, Steven (Jenny) Aker, Amy (Charles) Martinell, Jenna (Jeffrey) Feldmeyer, Kelsey Aker, Shawna (Russ) Gardner and Jamie (Jason) MacKinnon; and great grandchildren, Brady, Jace and Carter Muller, Evan and Elise Aker, Alexa, Pria and Grayson Martinell, Kylie Feldmeyer and Raya MacKinnon. She was preceded in death by her parents, one son, Steven James, three brothers, Revay, Berneil and Lloyd Christofferson and two sisters, Gloria Stromseth and Kay Amy.
To plant memorial trees or send flowers to the family in memory of Elaine Aker, please visit our flower store.
---
Guestbook
Elaine was like a second mother to me.I was always at their home. Deepest sympathy to the family. Royce and Patty Birney
Royce A. Birney Oct 3 2014 12:00 AM
Our deepest sympathy to all the Aker family members. Elaine was fun to visit with at birthday parties. Our thoughts and prayers are with you in this time of sorrow.
Bonnie and Leon Fosheim Oct 2 2014 12:00 AM
My deepest sympathy to the Aker family. She will be greatly missed
Cheryl Drake Oct 2 2014 12:00 AM
To the family of Elaine, know that you are in my thoughts and prayers-asking God to shelter you under His wings during the difficult days ahead and that you find comfort in knowing that you will see her again. I will forever remember her laugh.
Vicky Swanson Maag Oct 2 2014 12:00 AM
A candle was lit in memory of Elaine Aker
Vicky Swanson Maag Oct 2 2014 12:00 AM
A photo was added for Elaine Aker
Jamie MacKinnon Oct 2 2014 12:00 AM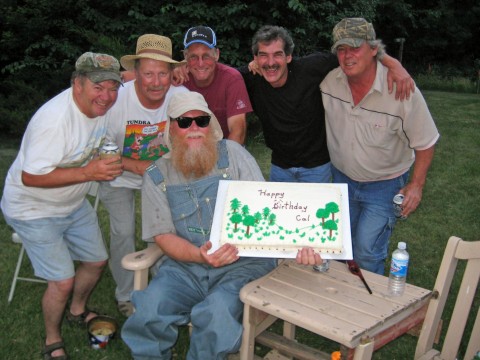 Share your favorite memory here, or leave a condolence for the family...
Carrie E Rumpza Oct 1 2014 12:00 AM