Our staff's commitment to you
Our staff is committed to providing support, compassion, information, and direction as needed to all members of our community, their families, and friends who are dealing with loss and grief.
Shauna Kjos-Miotke
Owner
fiksdalf@itctel.com
Shauna Kjos grew up in Roslyn, South Dakota where she graduated from Roslyn High School. She continued her education at Northern State University and Presentation College in Aberdeen. In 2004, she enrolled at Mid-American College of Mortuary Science in Indiana where she graduated in 2005. She returned to Webster and served her apprenticeship at Fiksdal Funeral Service. She married Jamie Miotke of Grenville, South Dakota. He was a graduate of Webster High School. He works in sales at TVT/COC in Webster. They have two children, Bentley and Gage.
Shauna and her staff are committed and dedicated to provide the most dignified service to the families that they serve.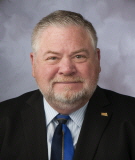 David Ninke
Former Owner
In 1985 David and Peggy Ninke purchased the funeral home from the Fiksdal estate. Dave had begun working at the furniture store when he was a freshman in high school. He also helped in the funeral home and with the ambulance service. The job led him to his interest in funeral service. So after his graduation from Webster High School he attended and graduated from Northern State College in Aberdeen and went on to Kentucky School of Mortuary Science in Louisville, Kentucky where he graduated in 1975. He served his apprenticeship in Aberdeen and Huron and worked as a funeral director in Chamberlain. He returned to Webster in 1978. His wife, Peggy grew up in Alpena, South Dakota where she graduated from Alpena High School and then attended National College of Business in Rapid City. She is currently the branch manager of CorTrust Bank in Webster where she has worked for forty years. The couple has two children, Michael and Brian and several grandchildren.
Dave continued operations in the Fiksdal tradition, serving all faiths and the local area. In 2004 Dave began a building project to add to the footprint of the funeral building by adding a newer modern chapel and a facility where families could have lunches after services or visitation. The project was completed in 2005. Dave operated the funeral business until October 2018 when he sold the business to Shauna Kjos-Miotke and her husband, Jamie. Shauna has worked at the firm for the past 14 years since she graduated from mortuary school.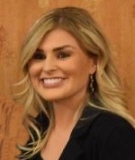 Shenia Steinocker
Funeral Service Apprentice
Shenia Steinocker is from Summit, South Dakota where she graduated from high school. She received her college degree from Southeast Tech in Sioux Falls, South Dakota. She is currently enroled in DesMoines Area Community College where she is majoring in mortuary Science.